Well, the holidays are upon us and I don't know about you, but the planning, the organization, the
shopping
... it's all starting to ramp up. I'm starting to feel the anxiety, and I'm not even hosting anything this year! It's enough to make you want to pack a [cute, chic, super-fabulous]
suitcase
and get out of town for a while.
While that probably isn't the most realistic way to deal with holiday stress, I have something that could help - RETAIL THERAPY!
Our friends at CSN Stores contacted me with an opportunity to offer one of my followers a little somethin' somethin' for just being awesomely YOU.
They're offering a $35 gift certificate to YOU guys! You'll be able to spend it at
any
of their
more than 200 stores
online. SWEET!
[*NOTE:

The gift certificate won't apply to shipping charges, BUT CSN has thousands of items offered for FREE shipping everyday! You can use this gift in conjunction with any of their sales or shipping offers. That's pretty awesome.]
HERE'S HOW TO ENTER:
To enter the giveaway, become a follower of this blog and leave me a comment below letting me know you've done so. If you're already a follower and would like to enter, just leave me a comment, period. You won't increase your chances of winning if you comment and tell me I'm awesome, but you may end up in my will. ;)
The giveaway ends Tuesday at midnight and I'll announce the winner Wednesday morning. Make sure you check back to see if you've won!
Good luck!
*Disclaimer: On the V Side is not affiliated with CSN Stores or any of their subsidiaries. I was not compensated in any way for this giveway. Not that I'm not open to that, but I'm just that nice.
:)
Oh and PS - My Fabric Flowers tutorial is featured over at
Yesterday on Tuesday
- go check out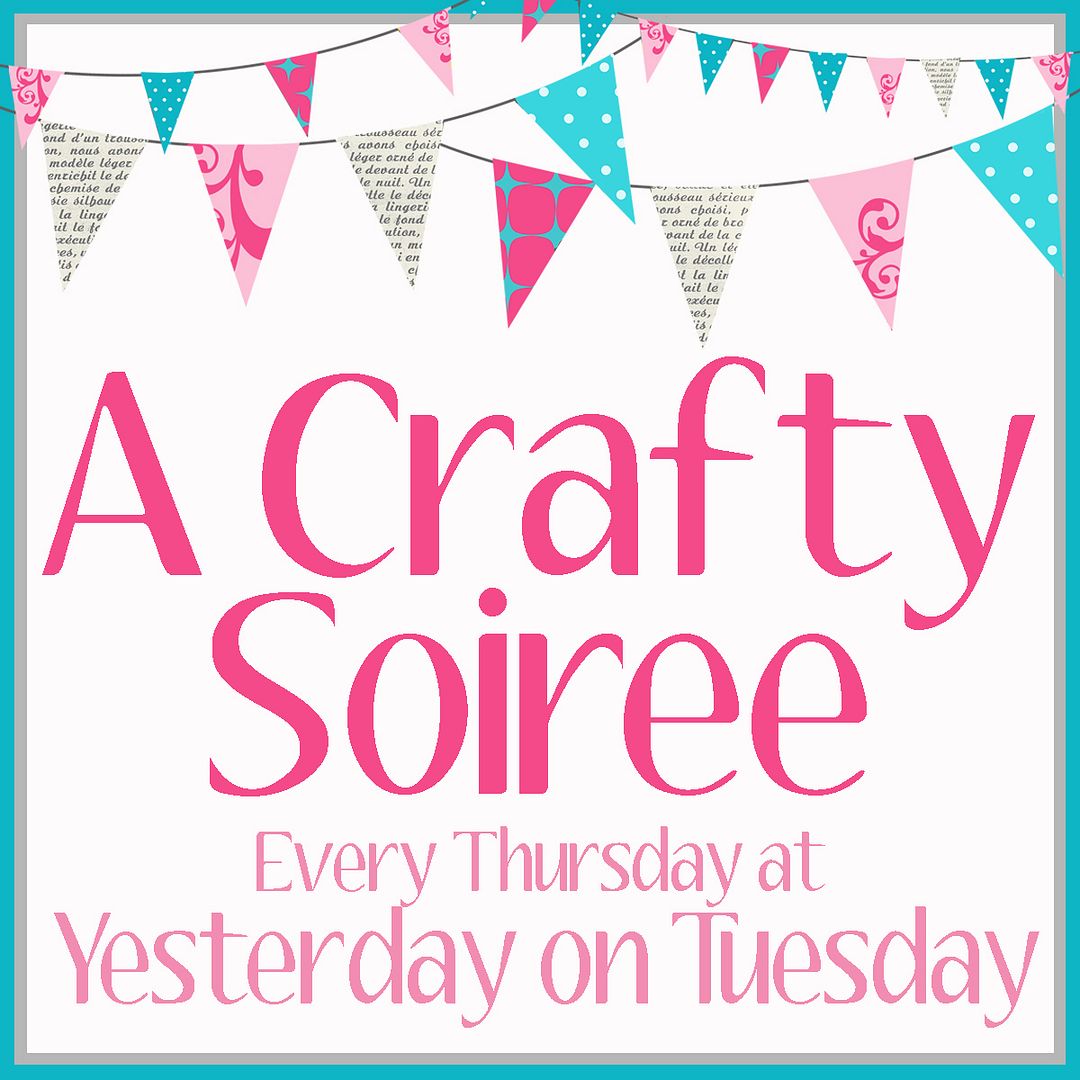 Malia has some beautiful ideas and there are some great submissions to this week's party from her readers!